Stress and anxiety are par for the course for couples going through in vitro fertilization. Between the anxiety of conceiving, the stress about the cost of IVF and the hormones that are stimulated from the IVF treatment, this procedure can be absolutely terrifying. This session can help you. It is intended to be listened to during the weeks before your egg retrieval and leading up to your embryo transfer. This session can help you to relax and find the peace that you need to decrease your anxiety around the IVF process. When your body and mind are relaxed, it allows you to "let go" and gives your body more space to relax, allow healing to happen, and let in what it needs to let in, in order to conceive.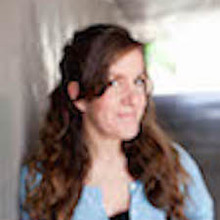 Marriage & Family Therapist, Certified Clinical Hypnotherapy
Leora Fulvio
Leora Fulvio is a California Licensed Psychotherapist and a Certified Clinical Hypnotherapist. Since 1999 she has helped thousands people to get past difficult roadblocks of the mind using hypnotherapy.
$9.99

$9.99

Hypnosis for Fertility

Buy Now