This session will help you to change your brain so that you can let go of unhealthy eating habits and integrate new healthy eating habits. It's not about self-control or will-power, it's about wanting to eat healthy. You will find yourself desiring healthy foods and rejecting junk foods. You will find that you are not tempted by foods that don't serve you. It's not that you will be struggling to eat the right foods or make good decisions, it's that you will find you have the desire to take care of yourself. You will be able to stop and think about what you want and what your body needs rather than compulsively grabbing at something that is not good for you out of habit.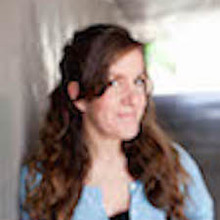 Marriage & Family Therapist, Certified Clinical Hypnotherapy
Leora Fulvio
Leora Fulvio is a California Licensed Psychotherapist and a Certified Clinical Hypnotherapist. Since 1999 she has helped thousands people to get past difficult roadblocks of the mind using hypnotherapy.
1

Hypnosis to Crave Healthy Foods

Change Your Brain to Crave Healthy Foods and Let Go of Junky Foods