Anyone who has tried to quit smoking knows how challenging it can be. Hypnosis can help to make that task easier. This package has cognitive behavioral exercises, a support group and a half hour hypnosis session will help change your brain so that you no longer crave cigarettes. Using all these components, you will be able to quit smoking more easily than you expected. As you listen to the hypnosis session, you will become more and more relaxed. After listening to this session a few times, you will notice that you are ready to quit smoking and that you are stronger than your urges to smoke. You will let go of cigarettes. If you do find yourself having a craving, rather than fighting with it, you will take deep breaths that will bring you to a state of relaxation and calmness. You can achieve a smoke-free life by listening to this session daily for 21 days.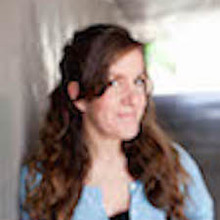 Marriage & Family Therapist, Certified Clinical Hypnotherapy
Leora Fulvio
Leora Fulvio is a California Licensed Psychotherapist and a Certified Clinical Hypnotherapist. Since 1999 she has helped thousands people to get past difficult roadblocks of the mind using hypnotherapy.
1

Hypnosis Download To Quit Smoking

Describe your challenges and get support
Pricing options
Explain how different pricing options might be valuable to different segments of your audience.